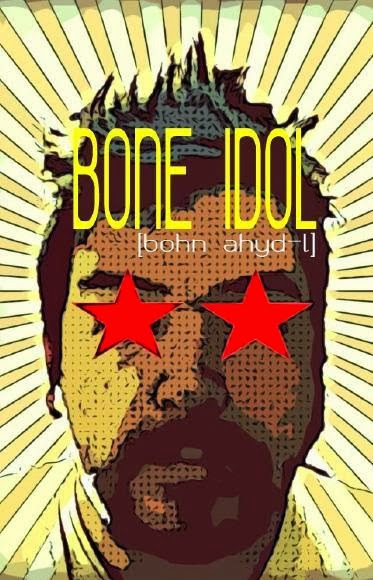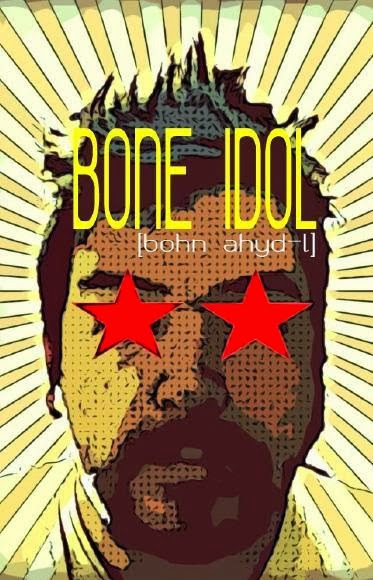 noun Chiefly North Belfast

1. a person from the Oldpark, known as "The Bone", with aspirations of a career in the arts or above their socio-economic station.

[bohn ahyd-l]

"IT'S LIKE FRANK McCOURT AND RODDY DOYLE HAD A BABY."
The sophomore follow-up to Lost Angeles is the semi-biographical tale of author David Louden's alter-ego Doug Morgan as he struggles to connect with his father Jack, his mother Ruth and the working class ideology of "a real job".

From his early adventure filled days in Poleglass through to his alcohol induced haze of his early twenties Doug's life (much like the city) is one at conflict with itself. Bone Idol [bohn ahyd-l] is filled with humour, sex, guilt and the shameful dream of a boy wanting to create more than a family of haunted heirs.

Quote:
"
He looked along the line of children, exhibits A to C of his existence and heirs to the twisted throne of his corrupt genetics.
"  
Inspiration: Louden's Bone Idol [bohn ahyd-l] makes reference to Charles Bukowski's Post Office and John Fante's Ask the Dust but it was inspired more by Ham on Rye (Bukowski), Wait Until Spring, Bandini (Fante) and Borstel Boy (Brendan Behan).  The book is dedicated to Hank & Arturo, the autobiographical characters of the two American others.

Reoccurring characters: Doug Morgan (Lost Angeles, White Mexicans), Ruth Morgan (Lost Angeles), Jack Morgan (White Mexicans)